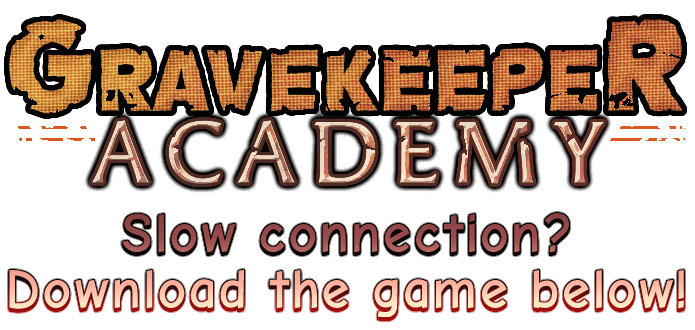 GraveKeeper Academy
Update 2: Editors & Expectations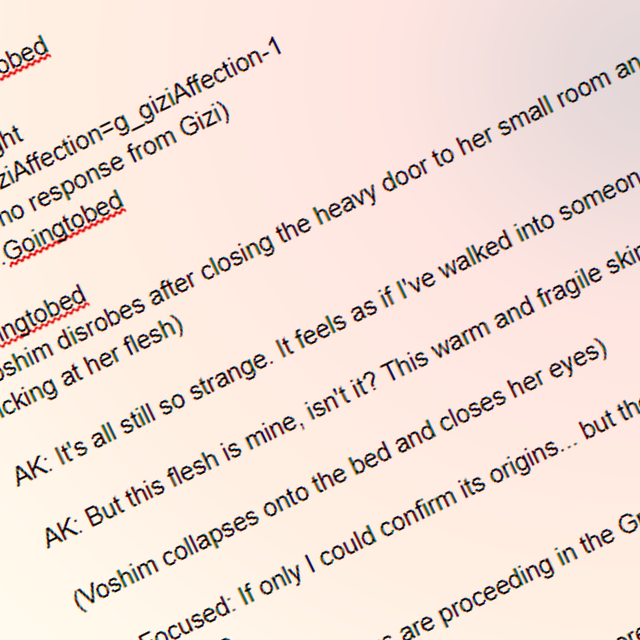 Howdy, all!

Been a bit, right? Well, I haven't been idle all this time between the last update and now. The fast and short of what's been accomplished so far:
The Omega Route has been brought from its skeletal concept framework to a summarized format, meaning that technically speaking the game is now completable. There's a lot of fleshing out that I need to do to bring those summaries to life but nonetheless it's already there.
I am in the process of having the Introduction bits of the game (what you can see in the demo) professionally edited, proof-read, and revised. All in all, it'll be a tighter experience with more visuals and choices and drastically better pacing and tone once we're done. I'm already seeing a great deal of improvement in the new version of the introduction in all those categories.
Though Bran's character art has stalled a little, I have completed Akoda's, Voshim's, and Gizi's sprite arts. Akoda took the longest because she has 'three and a half outfits' that she wears for the game.
I've started the process of upgrading to the latest version of NaniNovel (the subengine that's driving most of the game) so you can expect the next build to play better, load faster, and for the game's filesize and memory requirements to go down dramatically as I introduce sprite dicing and layered characters.
The 'notification system' will hopefully be included in the next update for the game, allowing you to know any time any of your core statistics has changed or when a relationship has been altered.
Relationships will be in the next version of the game as well. During key parts of the game the strength of your bonds with your fellow students will be tested and lead to decisions which could very well end those relationships.
I am hoping to 'upgrade' parts of the experience from purely text to interactive point-and-click for those who would like to explore the world of GraveKeeper Academy just a little more and to introduce the possibility of adding short puzzles into the game.
I've begun to tinker with the UI again in hopes that I may be able to pitch the game, once complete, to Nintendo or Sony -- this would require certain systems to behave in very particular ways and for certain accessibility features to exist; all of this I am slowly working on in the background and, usefully, all of those features will also be available to desktop PC players of the game.
I am considering voice acting for the game but am unsure of it at this time. There is a very large amount of script here so I may have to budget for it. Let me know whether or not you would like the characters to be voice acted in the comments if you have strong feelings one way or the other!