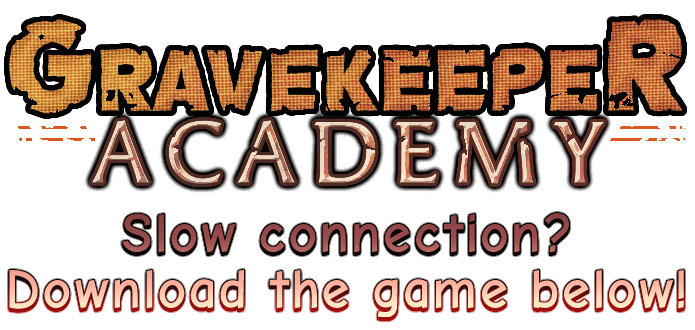 GraveKeeper Academy
✦ \(‾▿‾\) New Build on Monday! (/‾▿‾)/ ✦
---
Sound the horns: A new build of GraveKeeper Academy will be dropping on Monday!
Here's what you can expect to be in it.
(not quite final) Changelog:
Added
- Tutorial Images and (most of) the Tutorial
- New Songs
- New Backgrounds (Emilia's Apartment, Akoda's Room, Academy Baths, Academy Hallways 1)
- New Character Art (Gizi has been fully layered and all characters except Adversity have their full art now; unfortunately for everyone except Gizi that does mean most of the characters have lost their facial expressions until the next build)
- New Choices (Mostly in the beginning)
- New Introduction (a retake on the old one with a little more expansion on the setting's background and a little less on fateweaving)
- Narrator-specific and Character-specific printers
Changed
- Title Screen music (Courtesy: memoraphile)
- Updated to latest version of NaniNovel
- Various grammatical, spelling, and pacing fixes
- Number of Save Slots has been expanded to 50
Fixed
- Fadeouts on stopBGM commands were improperly labeled, making them cut off immediately. They now fade properly as they should.
- Some In-Game Menu settings that caused mismatched behavior when accessing it through Settings Button and then closing it with Escape.