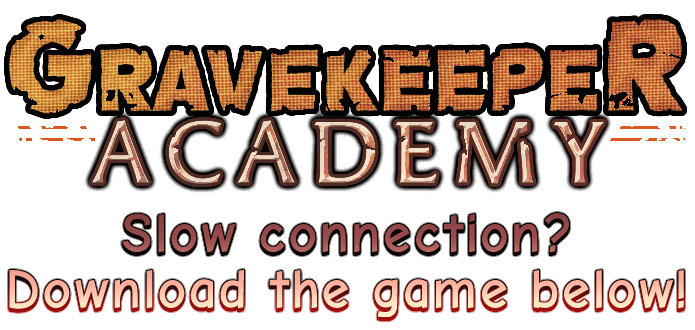 GraveKeeper Academy
v.11 Art and Game Update Release!
---
Thanks for your patience, GraveKeepers!
I've polished and tweaked a lot of things since the last release and I expect you'll find the game all the better for it.
The release is out now for your download. Please grab it at your leisure.
Liking the game so far? Have comments, questions, or suggestions? There's a discussion forum for it below!
Alternatively: join the game's Discord server! https://discord.gg/VqP3vDj
Known Issues of v0.11:
Art

Only Gizi and Akoda's sprites have expressions at the moment.
Emilia's sprite is a little above the floor line it should be resting on, giving her a 'levitating' appearance.
A few timing issues with events in the first Entrance Exam.
Some characters leave the scene early or re-arrive unintentionally during some of the scenes.
A lot of missing art for the introductory speech concerning Voshim's history.
The Glitch FX can sometimes flash the screen white; this effect was intended to be removed and has not yet been removed.
The new art has caused some distracting overlap issues where characters 'continuously overlap each other while taking turns speaking'.
Sound

Some sound effects are not correctly set to the right Mixer (e.g. glitch sound effects).