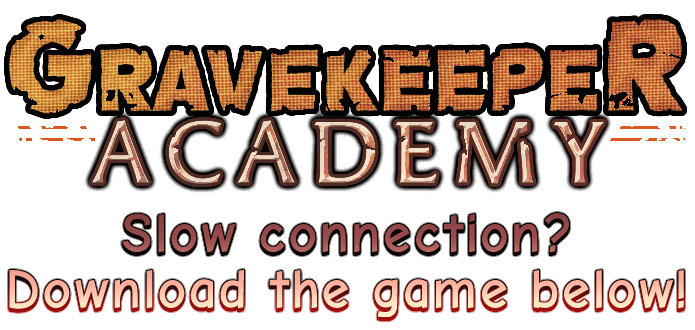 GraveKeeper Academy
There's been a massive amount of work done on GraveKeeper Academy since my last devlog. Yet, the more I work on the game the more the builds that are up get outdated. There's a few conflicting things going on in the game that are making it not safe to post updates to the public build so, for the time being, I'm going to go ahead and disable the download of the game.
When it comes back up, I expect it'll be a much more polished, smooth, and close-to-vision experience.

Along with this announcement, I'd like to take a moment to show y'all what's been going on behind the curtains these last few months. To put it shortly: a lot! I've got tons of new 3D Backgrounds I've put together for the game, entirely new character art, complete revisions and large expansions to decisions and character interactions,


I'd like to take a moment to thank everyone who has continued to follow this project. Your desire to see this game's completion helps me drive this project forward in these uncertain times. I hope to have a polished build of the game up inside six months at the current rate of production (apologies for the slow down, but the pandemic and the instability of my job have made it difficult to keep up the production schedule I had before).

But enough talk: Feast your eyes!