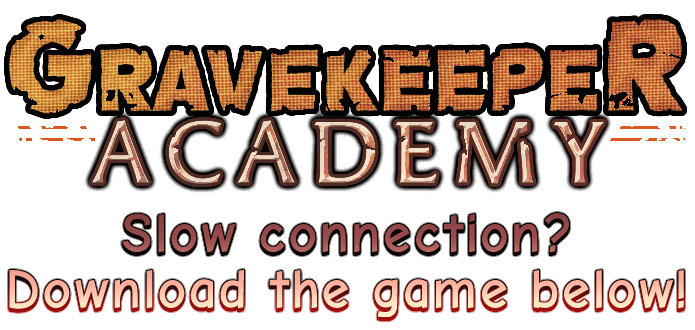 GraveKeeper Academy
Cleaning out the Coffers!
---
GKA is getting a big polish and content pass, and that goes for my vision and launch schedules too!
So here's what's happening in brief:
GKA will be coming out in multiple parts, each containing a large portion of the story. Saves will be compatible between versions and each new version will include the prior chapter's content. In other words, it's a 'snowball' approach.
The first episode of GKA will be called 'Burial Shroud' and will cover the events from Chapter 1 to Chapter 3 of the game.
I'm releasing the work in progress version to gather feedback on the new character designs and style of backgrounds/art.
Samples of the new art style and CGs are included with this devlog!
New version will be coming 'very soon'. No exact schedule just yet but I'm estimating between 1 and 3 weeks.
This new version, if you've played the previous version, will cover mostly the same events -- but from a fresh perspective.
Lots of new, awesome, music for the game which really enriches the experience.
Completely redesigned UI
Rebuilt-from-the-ground-up project to put the game on the latest version of Unity's 2020 LTS and the latest version of NaniNovel.
The NSFW content is being scoped out for time. If there's demand, I might do a 'fandisk' which puts it back in at a later time once the story's complete.
Branching dialogues are in the game now and you can do deep dives when you want to with the game's upcoming 'Grimcyclopedia'.
Bran's huge now!
And that's about it! More details and all of that are coming. Follow me for updates on the game as work's done on it!