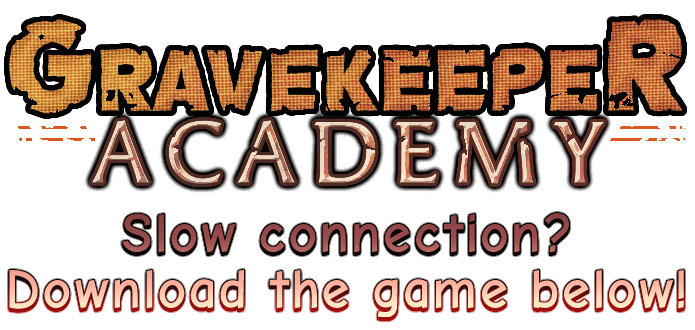 GraveKeeper Academy
Early Version now Available for Download!
---
The launch of the Early Version is now officially here! Woo!


What's in it?
Chapters 0-3 of the game, approximately 1.5hrs of content.

What's 'early'?
There's a lot of CGs that are either still in their (nicely done) sketch stage, and a few places which haven't had sound effects or CG put in just yet. These things will all be ironed out moving forward but the core of the story is all there and ready to be run through.
Will this get updated?

Oh, yes. There's still a lot of polish I want to put into this version, including more expression changes, more expressions in general, and some more polishwork on the character sprites. If you'd like to support my efforts, and you had a lot of fun playing through the Early Version of Burial Shroud, feel free to donate to my Patreon and join the game's official Discord!
🔗Discord: http://discord.gg/Tsgaxet

Files
GraveAcademyEV3.zip
297 MB
64 days ago