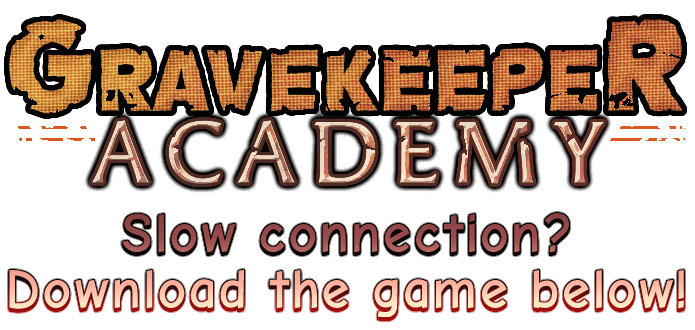 GraveKeeper Academy
Relationships and Release Dates!
---
Howdy!🌟
Relationships
With a murderous fiend on the loose, their sights set on those who you're closest to, managing your relationships with the cast will be key to not just breaking free from the chains of fate but also everyone's survival! Until now, however, those changes have been invisible and difficult to discern. No longer!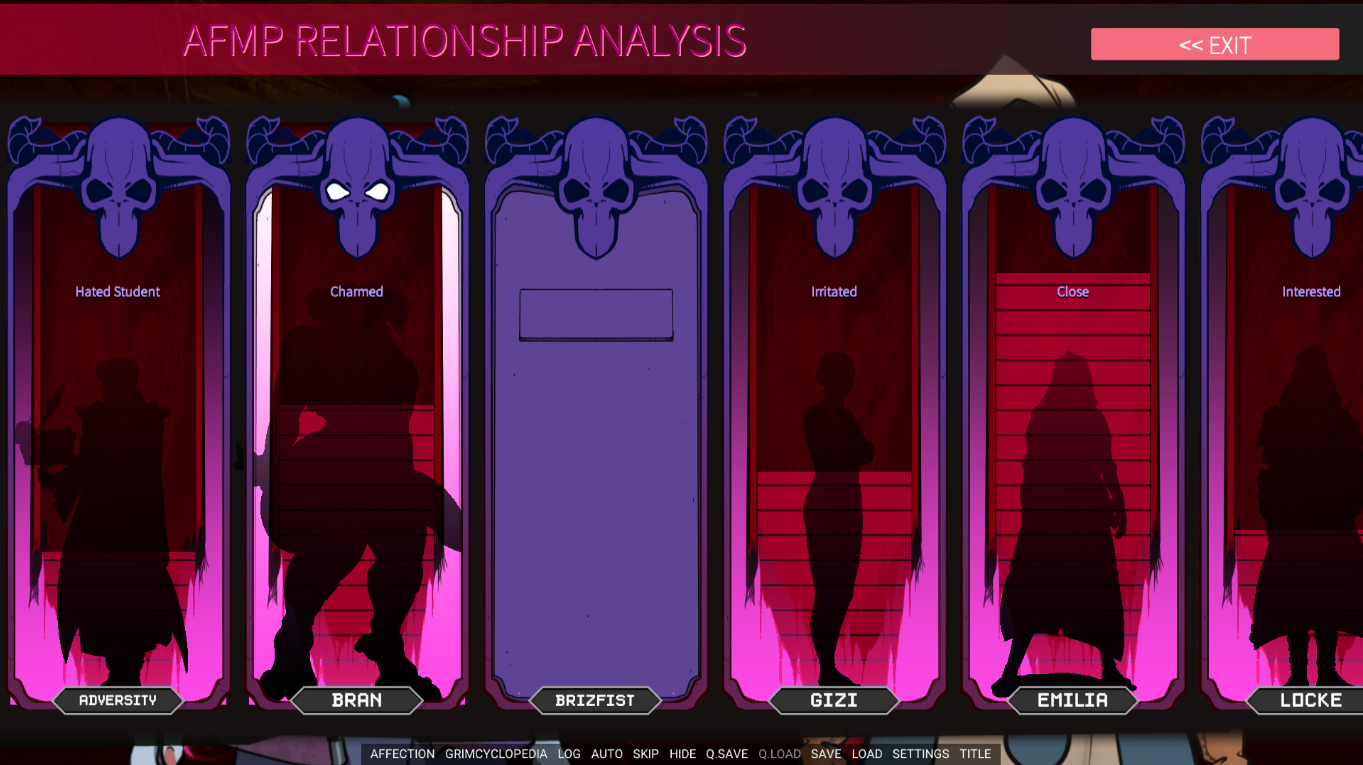 This is the AFMP Relationship Analysis Panel! You can access it any time you're playing and it will show you your present standing with the various members of the Aeston Grandtomb's Academy. It also shows you who you've gone close enough to Bind and who is presently alive or deceased.

Additionally, coming in with this UI upgrade are a number of new choices, a related subsystem, and new pieces of dialogue. The subsystem is tied in to the notification system and will automatically display whenever your relationship has changed enough with another member of the Grandtomb that you're in a new 'Standing'. Standings are also listed on the AFMP in violet text for your at-a-glance reference.

I've also taken the time to do another art-pass on the Settings UI and it's looking much nicer now.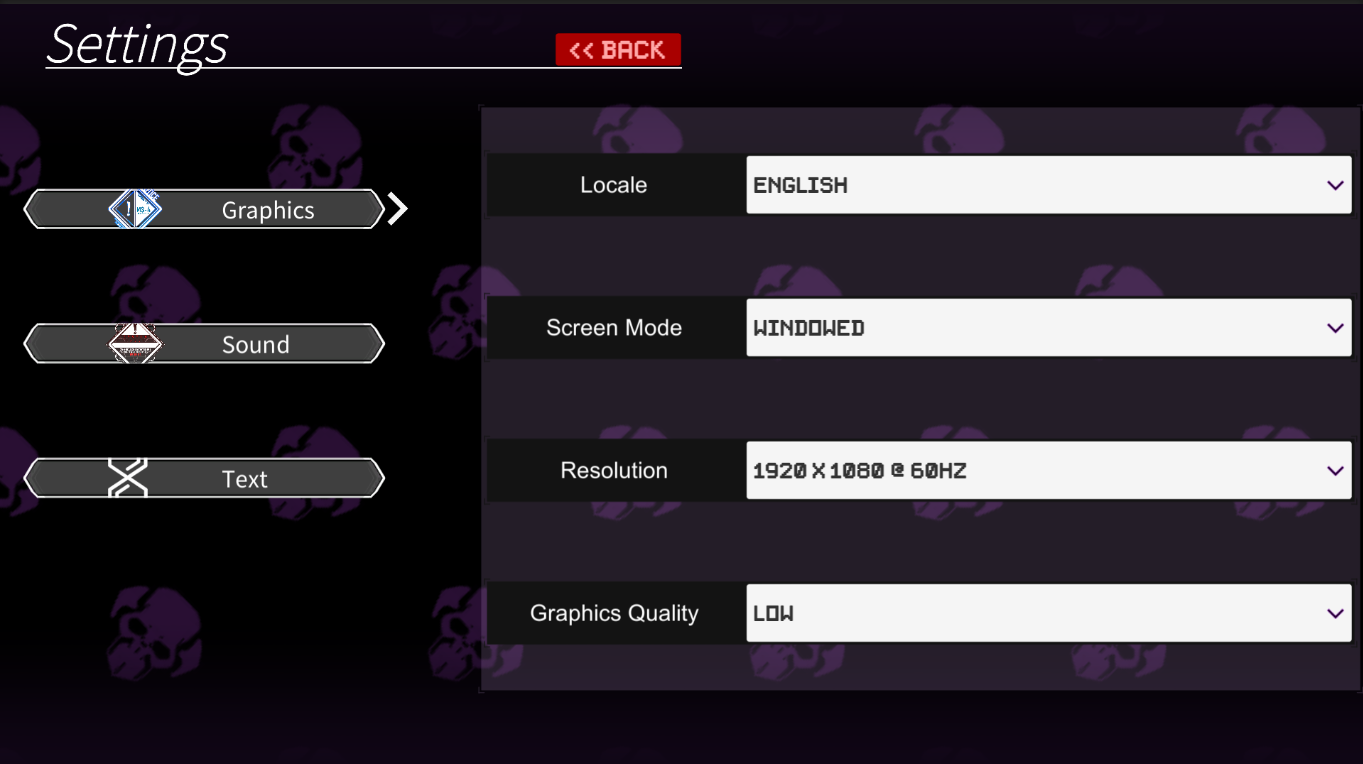 Beyond these additions, though they won't be publicly accessible yet, I've begun to go beyond the present end of Part One and flesh out the continuing story of our protagonist within the Grandtomb. It's all mostly text at the moment, but is being pulled in from the full novel outline and prior version's script as I weave in the new systems into that script.
Releases
You can see about where I am now versus what's left in Part One, though this is the major route graph and doesn't show all the movement within the blocks.