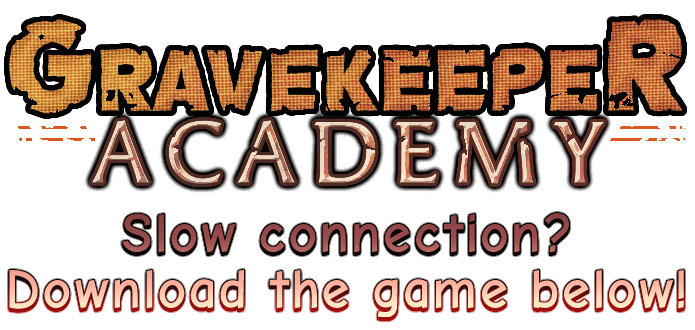 GraveKeeper Academy
The Helloween hotfix is deployed!
Changelog
Added

Expression set for Bran

Expression set for Silvia
Changed

A few script tidyings here and there throughout the 'pre-scar' events. Some sections were pruned a little for pacing.
Some internal tracking stuffs for variables
Project's Naninovel version has been updated
Removed talking blips from the Ghost's dialogues
The script has been updated to take advantage of Bran and Silvia's new expression sets.
A few backgrounds were set up incorrectly; this has been resolved and they now take up the full screen properly.
Reduced the volume of the initial roar during the 'scar' incident.
Fixed

Talk blips from Ghost's dialogue could cause the game to hang on some platforms. The blips have been temporarily disabled while this is further investigated.
Files
GKA_HelloweenWeb.zip
Play in browser
Oct 10, 2021