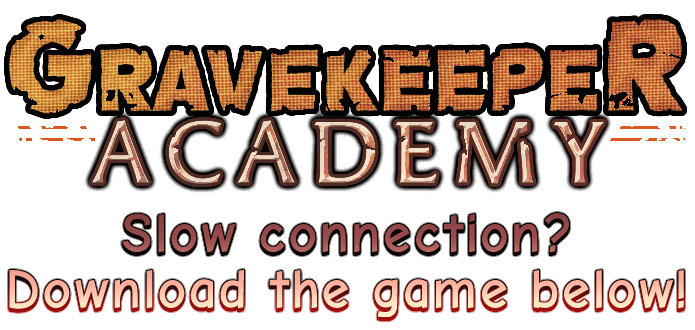 GraveKeeper Academy
Downtime Mechanics! (also ?)
---
I'm feeling pretty confident about adding Downtime mechanics to the game. These would be sections where I loosen up and allow the player some time to choose who they're hanging out with, what they're doing, and either whether they prepare for or ignore upcoming exams. A preview of the system running in engine is below.

It's still a work-in-progress and I'm more or less laying out the foundations. What would your dream 'Downtime mechanics' be for this Visual Novel? Let me hear you in the comments!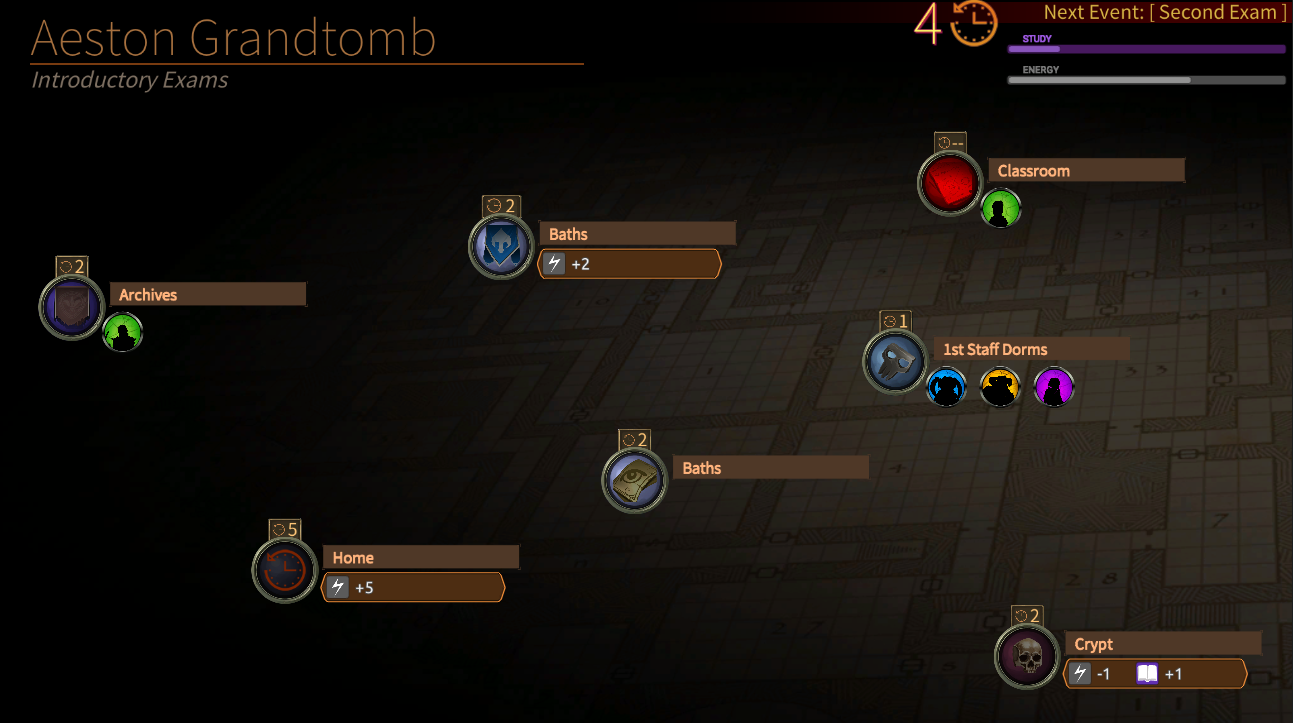 I do apologize for the lull in updates; I'm presently filing for bankruptcy and that's taking up a lot of my mental energy and time. More updates soon!