5k Downloads! Companion App in development!
---
5,000 Downloads! Wow!
Thank you all so much for your support of this project. I've even had folks donating more than the minimum price and the reviews are practically glowing!
In recognition of all the positive reception this project has received, I'm developing a companion app for desktop (and possibly mobile in the future) to make using this system even faster and easier! The companion app presently is just a fancy generator and picker which uses the same data available in the book (with a few expansions and corrections) but I'm considering building modules to it and through it which greatly expand the generator's functionality.
The Companion App will be a separate, but like the book, nominal purchase. Less than 15 dollars and maybe even less than 10 but with the option to donate to further its development. Presently, it's fairly thin though well-polished and should run on most systems flawlessly. I'm going to create a 'lite' version which runs entirely through the web with a demo's worth of content, too, as well as a hopeful full web version for y'all.
Anyway, don't want to speculate too much on the particular details as the companion app is still heavily in development, but have a sneak peek of its current prototype interface!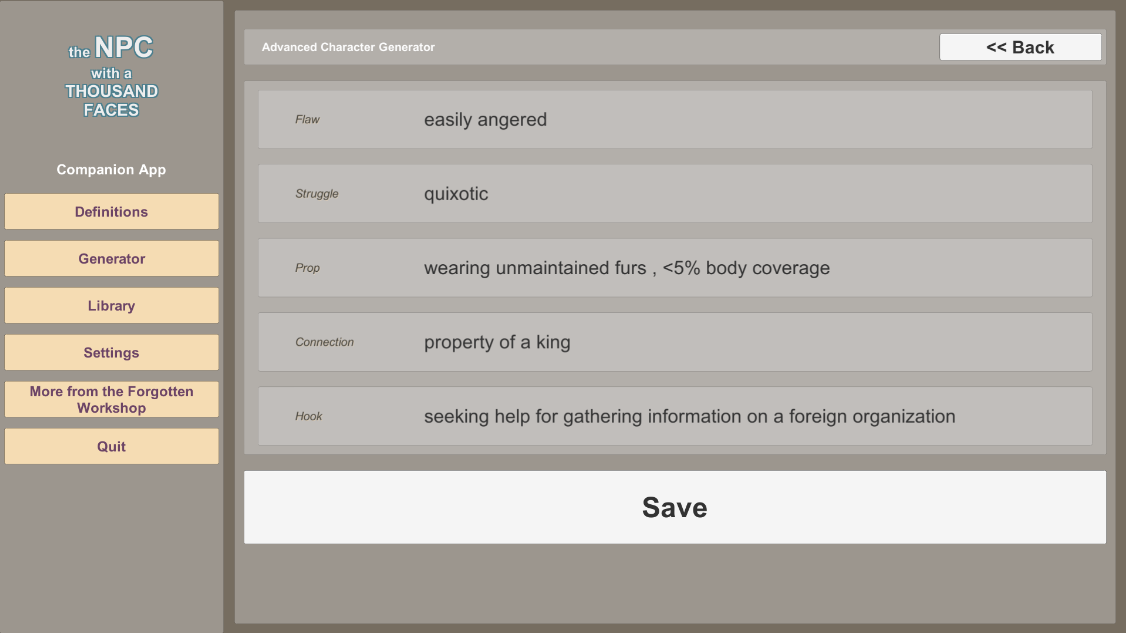 Thank you all so much for all your kind words and interest. I'm looking forward to where we go next!

- Firgof,

Curator of the Forgotten Workshop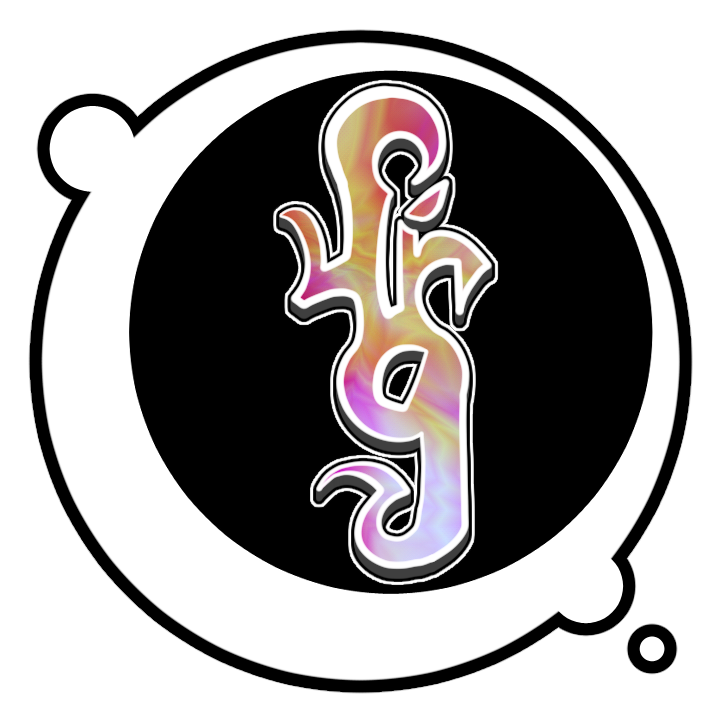 Get The NPC with a Thousand Faces